What is Sisdoz Blog ? Why a BLOG ?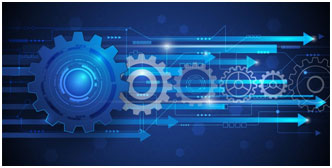 BLOG, as everyone knows, is a web-based information sharing network. BLOG is to share an idea, knowledge, experience, an innovation or technology we want everyone to know. BLOG is the writing of a thought, knowledge and experience.

As a SİSDOZ team, we formed a BLOG based on this general definition; We wanted to share our knowledge and experience with everyone, without any expectation of what we have learned, to ensure that information reaches larger audiences and results in more useful results.
How to Use SİSDOZ BLOG?
Within the SISDOZ BLOG we have created;
- General information about the products such as pump, blower, diffuser, measurement and control instruments, disinfection systems, chemical dosing systems,
- Working principles of all products mentioned,
- Selection criteria and priorities,
- Considerations for commissioning, operation and maintenance,
- Details that need to be checked for changing process needs,
- Application information based on our sales and our experience,
- Details about the turnkey systems we designed, the positive & negative experiences we experienced,
- You will find information about technical literature.
Our expectations from SISDOZ BLOG:
- Keep track of our postings, pictures, graphics, etc., which we will classify under different titles and keep them alive by renewing them,
- To share with us the different experiences and information about the articles you read,
- SISDOZ BLOG to be within the topics you want to be, but you can not find the issues.
If you have any questions or comments, SİSDOZ Sales and Service team is always with you.